So Many Bubbles!!

I watch the Home and Garden channel because I like seeing all the different houses. One of my favorite shows is House Hunters. I like how one couple will hate something and then another couple might love it on another show. But the one thing I have seen just about everyone go crazy over is a jetted bathtub or Jacuzzi as most call them.
See picture below.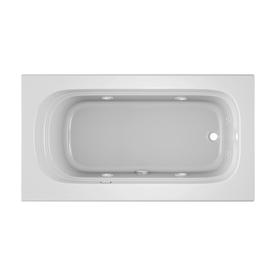 About six years ago when we needed a new bathtub we chose to buy a Jacuzzi bathtub. We knew that most people put their Jacuzzi spas outside, but this was a bathtub and goes into one's bathroom. You do not realize all the extra things you need to do to install it. You have to have special electrical outlets installed and to make sure your circuit breakers are current. You need more space than a normal sized tub. Insulation is also helpful and I totally recommend you get the heater to keep the water warm and steamy.

Okay, you are saying whatever, who really cares.
The little kids care that's who.
Because the one thing a bathtub Jacuzzi does that an outdoor one doesn't, is it makes
BUBBLES.
Lots and lots of bubbles with very little bubble bath soap.
Turn those jets on and in a few minutes you have bubbles overflowing everywhere.
The kids have now disappeared inside the tub, covered by mountains of bubbles.
The kids outside the tub are reaching inside popping all the bubbles they can.

I have found that while the two year old wee wittle one is here I have to wait until he is asleep before I can take a bath.
If he hears those jets turn on, he becomes a young man on a mission.
Go find the bubbles and then go crazy playing with said bubbles.
And being a good grandma, I feel it is my duty to provide him with lots and lots of
bubbles.
Although it does get to be a problem when I have turned into a prune.
He just looks at me with such a sad face when the bubbles are all gone and I really do want to give in but being a prune is not the best feeling.
And one would think that playing with bubbles for an hour would get boring for a two year old but nooooooo way.
Although I must say that the joy and laughter that comes from him while playing with
bubbles,
is worth every drop of bubble bath soap we buy.
Being a grandma is one of the greatest joys in life.
Providing bubbles.....priceless.
For more Theme Thursday Bubbles stories please go
here
.